Easily implement a fully automated, digital
referral program with ReferLive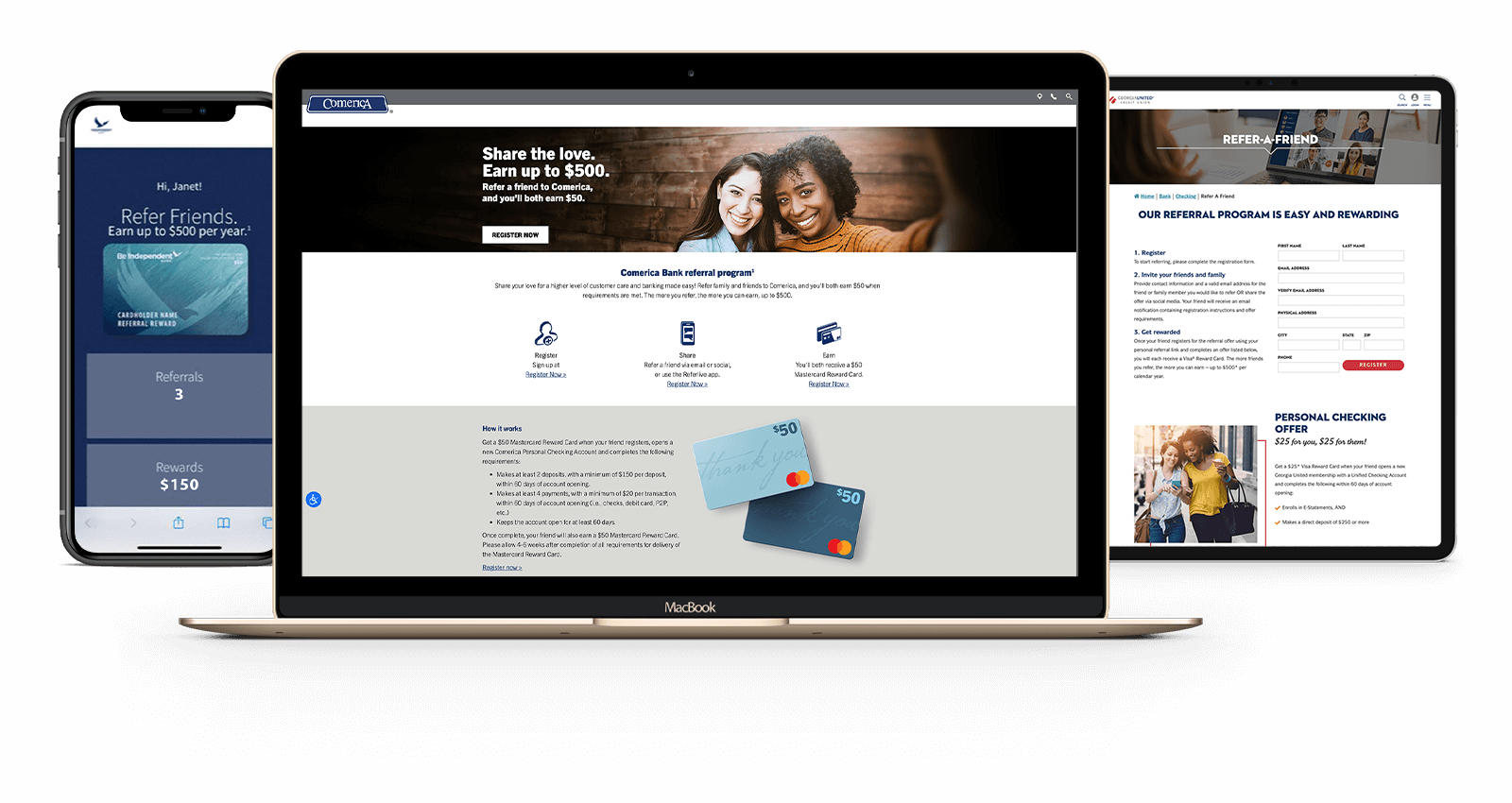 ReferLive by CustomerStream continues to be the industry's only omni-channel referral marketing platform designed exclusively for financial institutions. Our platforms deliver 100% compliant, automated referral experiences that your highest value account holders will enjoy.
ReferLive's multi-product referral platform generates an average 30% boost to loan growth and deposits. With ReferLive, your financial institution can easily grow retail checking, small business checking, credit cards, auto loans, mortgages, and home equity lines of credit. Additionally, your account holders have the flexibility to choose how they want to share your offer with their friends including social, text, email and more.
No one matches the experience and capabilities of ReferLive. Why trust your financial institution and your account holders to any other referral program?
Used by top performing financial institutions
ReferLive, better by design
ReferLive significantly reduces account holder effort and friction throughout the referral experience. Our platform anticipates the needs of both referrer and referee and responds with proactive, intelligent communications at every step of the referral lifecycle. The result is a superior account holder referral experience.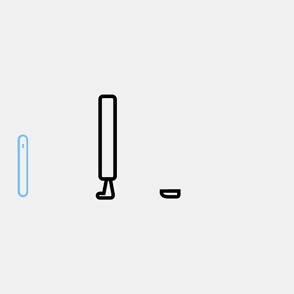 Digital Banking Refer A Friend
ReferLive DBX™ provides an embedded refer a friend experience within your digital banking platform. Set your institution apart with DBX and give your account holders a fast, fully digital referral experience. Learn More.

Dynamic Budget Setting
Start, pause or close a refer a friend product campaign anytime. This groundbreaking campaign budgeting feature enables financial institutions to set specific product acquisition goals with established budget limits. Learn More.

Workplace Banking Account Acquisition
ReferLive @Work gives your financial institution the power to dramatically increase retail account openings during your financial literacy events and between scheduled employer visits. ReferLive @Work gives your business development officers a competitive edge when it comes to deepening relationships with employer groups and driving new account growth. Learn More.

Share Anywhere, Any Way, Anytime Referral Architecture
ReferLive eliminates barriers and builds trust with your account holders. Referrers have the freedom to share whenever, however they prefer. Referrals are easily made via email, social media, text, in-branch, contact center, mobile and home banking, as well as the ReferLive App.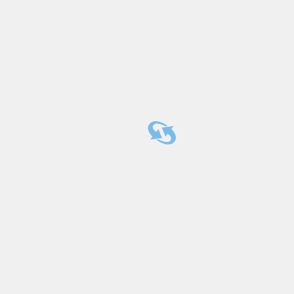 Multi-Product Referral Platform
ReferLive is designed to acquire and engage high-quality new account holders with each referral. The system gives you the ability to design a referral offer based on a suite of financial products with custom offer qualifications and reward levels. ReferLive promotes referral account acquisition across a broad spectrum of financial products including: retail checking and small business checking, savings, auto loans, personal loans, mortgages, HELOCs and credit cards.

Zero Visibility Implementation
ReferLive supports seamless referral experiences with no third-party sites or emails. Program deployment options feature fully integrated referral capture forms within your financial institution's own web and social media sites.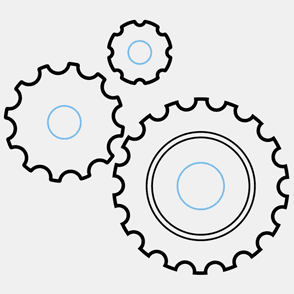 True Referral Program Automation
ReferLive delivers a frictionless referral experience that your account holders will love. Additionally, the system features complete referral program automation including registration, account matching, reward qualification, reward fulfillment and dynamic touchpoint communications.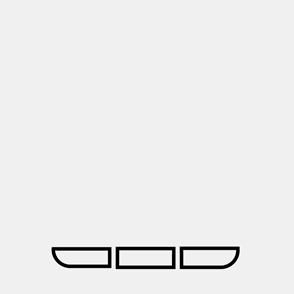 Program Reporting Dashboard
Financial Institutions can easily access program reporting and real-time data using ReferLive's referral analytics. Powerful reporting tools ensure that marketing and retail banking officers have an accurate, up-to-date view of program performance and account level details.
97%
12 Month Average Account Retention Rate
$222
Net ROI Per Account/ Per Year
$5,200
Average Balance Per Account
95%
Adoption Of 3+ Services Per Account
33% Higher
E-statement Adoption
22% Higher
Direct Deposit Utilization
30% Higher
Debit Card Usage
$9,400
Average Loan Production Per Account
Want to learn more about ReferLive?